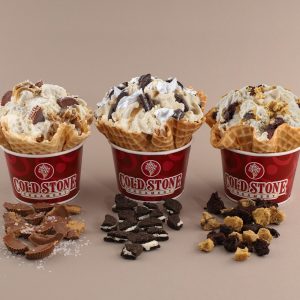 Join us at Cold Stone Tuesday, November 17th
Some of the proceeds are given back to our school.
Where: Midvale Cold Stone – 7040 S. Union Park Avenue
When: Tuesday, November 17th – Come Anytime!! Hours are 12:00pm-9:00pm.
Please remember to mention the fundraiser.
Take advantage of online ordering through
Coldstonecreamery.com
! Select the Midvale store and mention "Midvalley" in the special instructions section.
Bud Mahas and NJRA Architects have finished the last final touches of our beautiful school. We love our space. It is a place for teaching and learning. The new building helps us keep students safe and healthy. Thank you to the Canyons Board of Education and patrons who voted for the bond that funded this school for generations. Midvalley will be a wonderful addition for the community for many years to come. We look forward to the day we can have the public enter the building physically. Until that day, please enjoy this bird's eye and student view of the school.