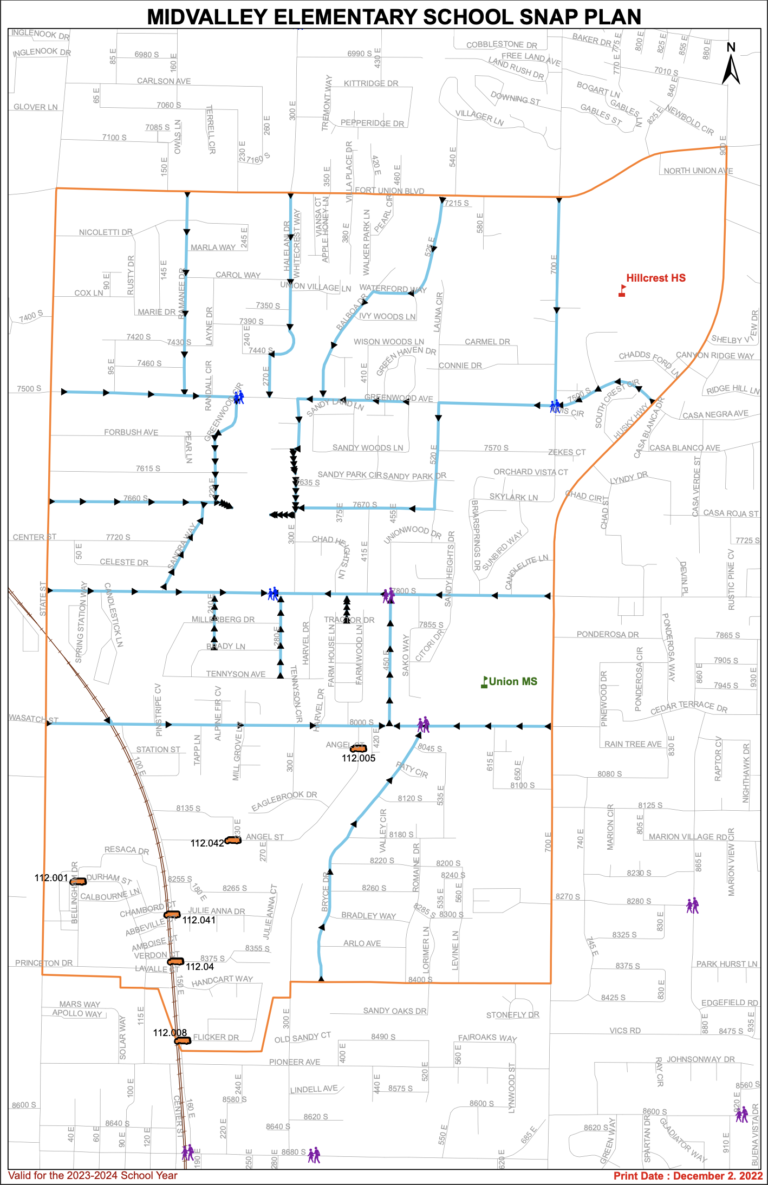 Every year, the School Community Council looks at the neighborhoods surrounding a school and establishes the recommended routes for students to walk to school. The map shows the best way for students to access the school and crossing guards provided by our surrounding cities.
Students walking from the north of the school will walk following their neighborhood streets south to Greenwood Avenue. Greenwood Avenue will feed to the back walkways of the school by accessing either through 230 East or Regent Park Lane or 520 East to 7570 South. Students walking from the south of the school will walk north through their neighborhoods to 7800 South. Students may cross 8000 South at Bryce Drive. Students may cross 7800 South at 450 East or at 280 East with city crossing guards. Please see walking route map for approved walking routes. Students should not walk along State Street as a safe route.
Following the suggested routes are considered our safe walking routes and approved by the city engineers of Midvale and Sandy cities.