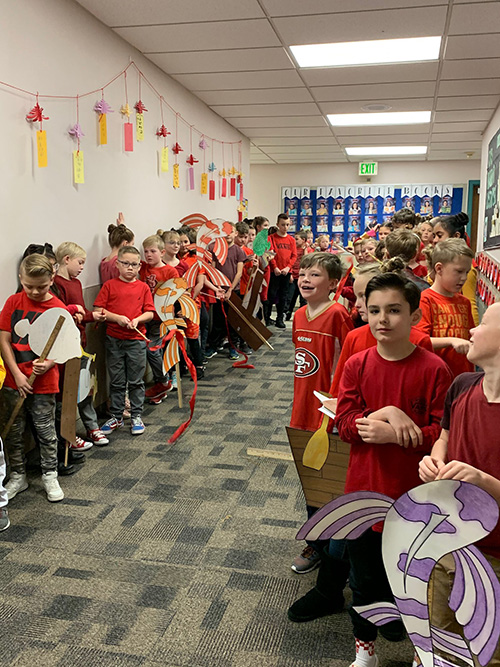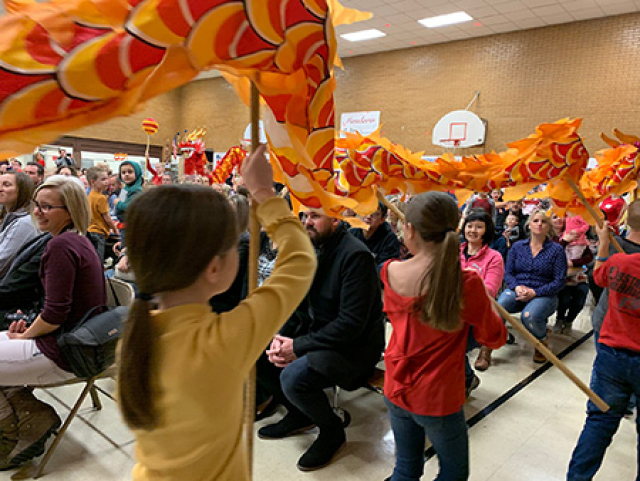 The Draper Elementary Dragons sure know a thing or two about celebrating the Lunar New Year.
In what has become a proud tradition, students this week performed Chinese songs and dances in the school's brightly decorated gym while beaming parents looked on — the culmination of weeks of rehearsal and preparation and years of instruction in Mandarin. The school also welcomed visitors from the University of Utah's Confucius Institute who are interested in hearing from students and parents about their experience with Dual Language Immersion, a model of instruction that is catching on nationally as an effective and efficient means of achieving fluency in a non-native language.
No other state has articulated a K-16 model like that being pioneered in Utah where, if students pass an Advanced Placement exam with a score of 3 or above, they can start taking college-level courses for early college credit. Canyons' first Spanish, French and Chinese DLI classes opened in 2009, the same year that the District was founded. The District now home to DLI programs at 19 schools — and is committed to seeing the program thrive and grow.